A club that will Advocate for Life Without Violence
Zonta Woodstock members envision a world in which women's rights are recognized as human rights and every woman is able to achieve her full potential.
In such a world, women have access to all resources and are represented in decision making positions on an equal basis with men.
In such a world, no woman lives in fear of violence.
Zonta Woodstock's Advocacy incorporates Zonta International's Zonta Says NO campaign with community education and outreach with like-minded organizations in Oxford County during the 16 Days of Activism Against Gender Violence.
Making Change by Building Relationships
Our club partners with the Domestic Assault Review Team Oxford, our County's first responders to violence, since 2013. In this campaign, we engage community organizations, grade 9 Oxford County high school girls, hospital staff, and business in distributing orange ribbons and our signature cookies.  
New this year, is partnering with local businesses to display a tree with orange ribbons in a prominent location during the campaign.
ZSN = 2800 ribbons, 550 cookies & 600 Zonta Postcards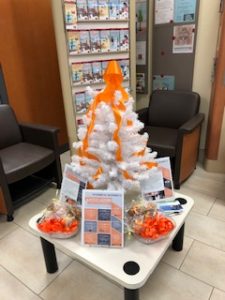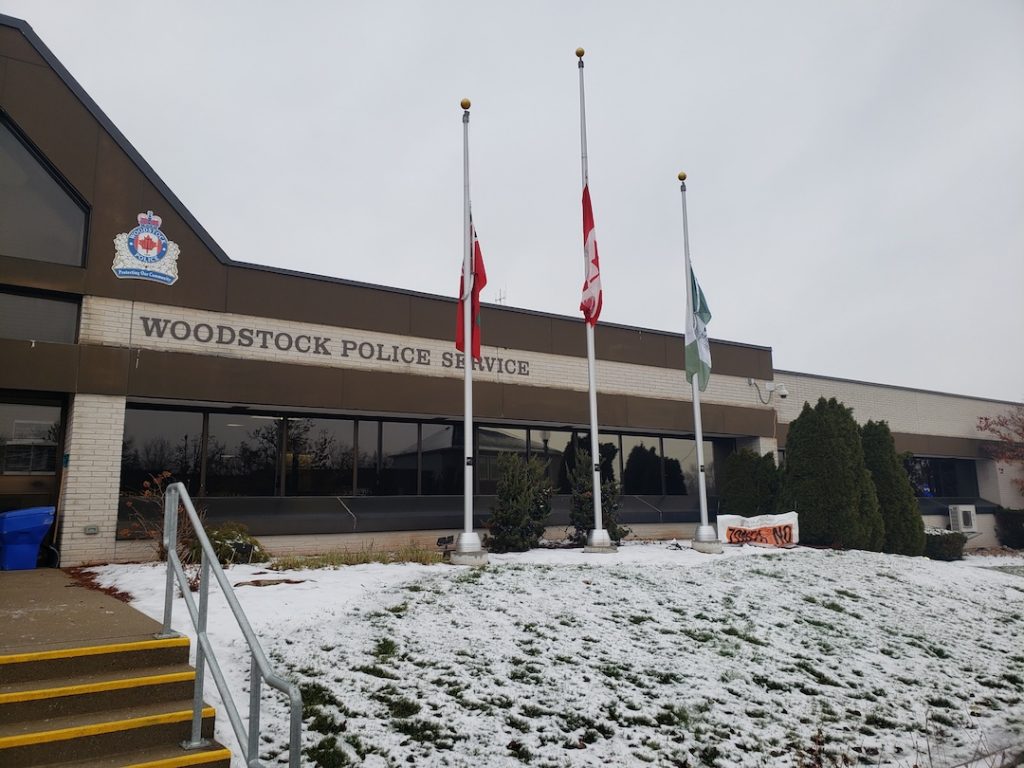 In November 2019, Zonta Woodstock and the Domestic Assault Review Team (DART) Oxford proposed and was successful in the lowering of flags in South-West Oxford and the City of Woodstock to half-mast on Friday, December 6th.  This action was in Remembrance of the Montreal Massacre, to acknowledge its 30th Anniversary, and commemorate the 14 women killed that day.
In Montreal, Quebec, Canada, on December 6th, 1989, Marc Lépine entered a mechanical engineering class at the École Polytechnique and ordered the women and men to opposite sides of the classroom. He then instructed the men to leave. He stated that he was "fighting feminism" and opened fire. He shot at all nine women in the room, killing six. He then continued through the school's corridors, randomly shooting women for the next 20 minutes. He blamed the women for taking his place in the program.
Zonta Says NO Campaign
members & partners advocate for life without violence
Consider Partnering with Us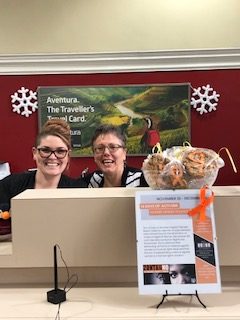 CIBC, Ingersoll staff promotion the Zonta Says NO campaign from Nov. 25 to Dec. 10, 2019.
Zonta International advocates promoting the human rights of women at international, national and local levels.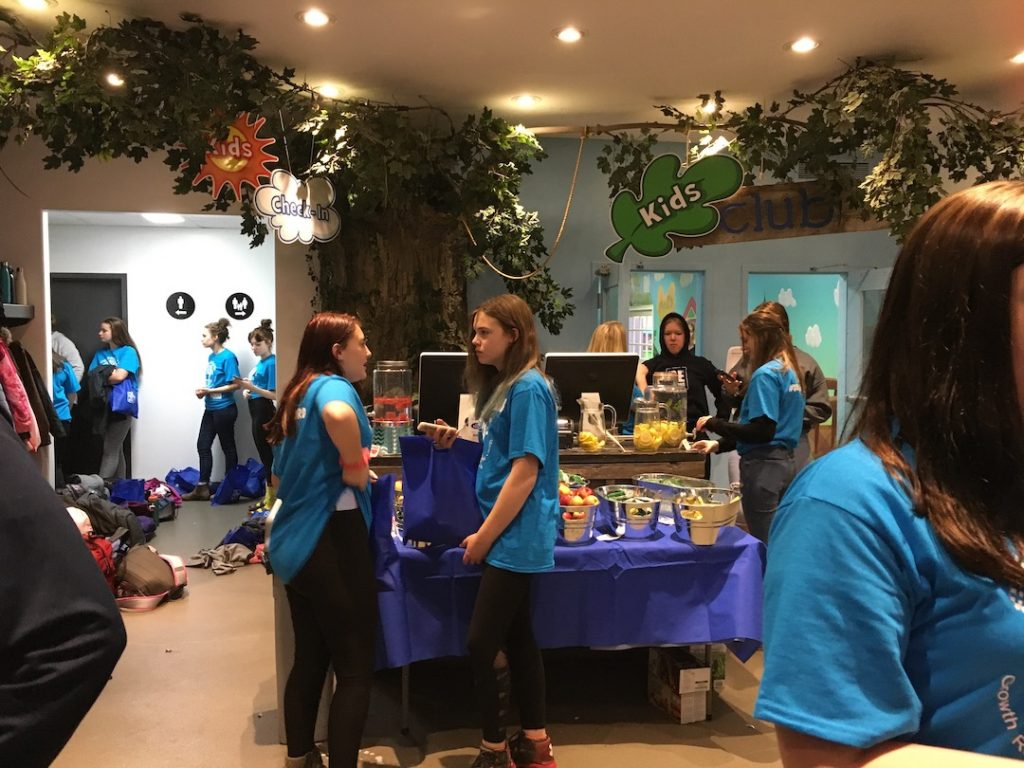 The 2019 GROWgirls Oxford on Nov. 29, 2019. Grade 9 girls from Oxford County attend the student lead event. 
Scotiabank, Dundas St., Woodstock staff promotion the Zonta Says NO campaign from Nov. 25 to Dec. 10, 2019. 
Advocacy is the expression of support for or opposition to a cause, argument, or proposal.  Advocacy may include influencing laws, legislation, or attitudes.  Zonta advocacy is an action taken in "the public interest" or for "the greater good" concerning advancing the status of women and girls and their human rights.
The Zonta Says NO campaign is a global campaign that focuses on violence against women and children.  
Our club has elected to support this campaign by building on the 16 Days of Activism Against Gender Violence to raise awareness of violence against women (VAW) in our community.  
We are incredibly proud to continue our partnership with the Domestic Assault Review Team (D.A.R.T.) Oxford  and supporting agencies since 2013.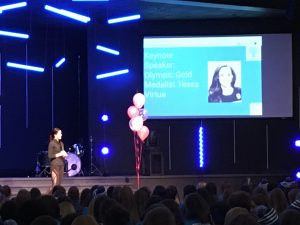 Growgirls Community Partner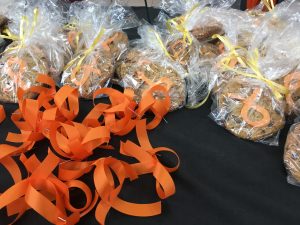 Individually Wrapped Cookies
New Initiative – Table-top trees decorated with orange ribbons.